Amstelveen
Sales Leader Add-On Business
Are you ​​​​​​a highly motivated and experienced Sales Leader who thrives on being accountable for achieving sales targets and who likes working for an international company? Join To-Increase as their next Sales Leader Add-on Business. 
About the job
For To-Increase we are looking for a highly dedicated Sales Leader Add-On Business who will be responsible for driving sales and growth of the Add-On Business. This role will manage a team of Sales Managers and Directors in a dynamic and fast paced market where being on the ball is crucial to success. Personal- and Business growth are two sides of the same coin at To-Increase. ​
Working closely with the executive leadership team, the Sales Leader is responsible for planning, forecasting and the execution of all aspects of revenue generation for add-on volume business, by:
Managing the Add-On sales team to achieve sales targets and drive growth.​

Motivating Individuals and the team to exceed objectives through coaching, regular broadcast of results, and creative incentives. ​

Developing and executing sales strategies to penetrate current markets and increase revenue.​

Owning the complete customer sales cycle and lead the organization in providing the highest quality total customer experience possible and ensure high win rates. ​

Regularly report on team/individual results - lead quantity, quality, pipeline status, conversion rates, and revenue generation. ​

Managing the relationship with global Partners to ensure their success.​

Collaborating with and supporting the marketing teams to generate more leads.​

Managing the CSM team to ensure customer compliance, retention, and expansion.​

Maintaining accurate sales forecasts and track progress against targets.​

Ensuring operational excellence to support the sales process.​
About you
You are a highly motivated and experienced Sales Leader Add-On Business who thrives being accountable for achieving sales targets, managing the sales cycle, and ensuring operational excellence to drive growth.​
Furthermore, you have: ​
10+ years of sales leadership experience in software sales.​

Bachelor's degree or equivalent experience business-to-business sales environment.​

Strong sales management skills with a track record of achieving sales targets.​

Experience working in a hybrid channel environment dealing with our primary vendor Microsoft, Business partners and customers as part of the sales process. ​

Experience in managing sales teams in different regions.​

Experience with Microsoft Dynamics 365 is preferred.​

Experience in managing a CSM team is a plus.​

Experience in driving international sales​.

Excellent communication, negotiation, and presentation skills.​

Ability to work in a fast-paced, dynamic scale up environment.​

Ability to ensure the team is constantly aware of issues within the business and that milestones exist and are used to measure progress.​

Fluency in English is required, additional language proficiency is a plus.​

You also possess the following skills:
Connects easily to colleagues, partners and clients.​

Has a coaching approach in realizing targets with the team with a strong empathic ability.​

Assertive, driven with a strong work ethic and sense of urgency.​

Intrinsic-driven to achieve success and continuously improve.​

Natural impatient in achieving results.​

Strong cultural sensitivity.​

No-nonsense.​

Entrepreneurial mindset with hands-on approach.​

Thrives in a fast-paced environment.​

Takes ownership.​
About To-Increase
Starting in 2005, To-Increase has been a global SaaS leader in ISV for Microsoft Dynamics 365 business applications. They strongly believe in innovation and learning, and use their expertise for deep domain knowledge to develop futuristic solutions. A team of 170 employees supports 2200+ customers in transforming their businesses through technology in Europe, the US, and India – to ensure smooth client support and delivery. At To-Increase employee development is being valued because they believe empowered people can deliver robust results.
At To-Increase they empower their clients, with deep domain expertise to comprehend your industry's current and potential challenges. The tech-savvy team leverages these insights and uses their deep domain expertise and best practices to deliver purpose-built applications to help solve your problems quickly.
Compensation & Benefits
Competitive Compensation & Benefits for both fixed and also variable remuneration apply to this role. In addition, you will have the opportunity to co-invest with a highly attractive ROI.
Publicatie datum
13.11.2023
Heb jij interesse?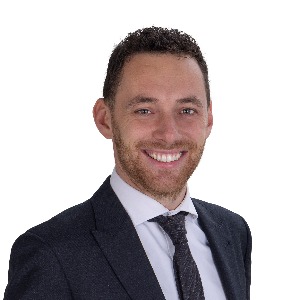 Arjen Gent