Randstad
Head of R&D and Innovation (MS Dynamics)
About the job
As the Head of R&D and Innovation at an innovative Software Company within the Microsoft Ecosystem, you will be at the forefront of shaping the technological future. You'll lead the R&D efforts, drive innovation, and be a key player in increasing revenue and optimizing technology costs. Join them in their journey to harness the power of Microsoft technologies and deliver exceptional customer experiences.
Key Responsibilities:
Define and prioritize the product roadmap in collaboration with the CEO.
Lead and manage a global in-house engineering team and external development partners.
Drive performance, efficiency, and effectiveness within the engineering and product development teams.
Identify and implement cutting-edge technologies that provide a competitive advantage.
Make architecture decisions to ensure product stability and scalability.
Develop and execute an engineering hiring plan.
Foster a culture of innovation, agility, and performance.
Focus on creating a high-performance technology organization.
Collaborate with cross-functional teams to drive customer-centric solutions.
Conduct technological analyses and research to stay ahead of industry trends.
Build strong interpersonal relationships and foster collaboration.
Evaluate product-market fit and provide insights for future decisions.
Allocate resources effectively in line with the company's vision.
Set and achieve ambitious targets, leading by example.
Optimize technology spending and drive ROI improvement.
Communicate effectively with stakeholders at all levels.
About you
To excel in this role, you should possess:
A visionary mindset with a strong focus on future technology and customer needs.
Exceptional team-building and people management skills.
Experience in developing lean and validated products.
An agile approach and alignment with other cross-functional teams.
An entrepreneurial mindset and a commitment to building a performance culture.
The ability to bridge the gap between business and technology.
A deep understanding of software architecture and cloud product development.
Proficiency in Microsoft Technologies, including Microsoft Dynamics and Azure services.
A data-driven approach to evaluate product performance and market fit.
Proven experience in building and leading international technology teams.
Track record of increasing revenue and driving growth in software companies.
Strong interpersonal and communication skills.
Flexibility and adaptability in your approach.
A passion for innovation and digital transformation.
About the company
The company is an innovative force within the Microsoft Ecosystem. They operate in a flat, entrepreneurial environment with a culture that values individual respect and creativity. They believe people drive success and empower their teams to collaborate effectively and achieve outstanding results.
As the Head of R&D and Innovation, you will play a pivotal role in shaping their technological future, optimizing the performance, and delivering exceptional customer experiences. They offer an attractive remuneration package and opportunities for personal and professional growth.
Join them in embracing the power of technology and innovation to make a difference in the digital world. Become a part of the dynamic and growing business, and share in their commitment to excellence.
Publicatie datum
03.10.2023
Heb jij interesse?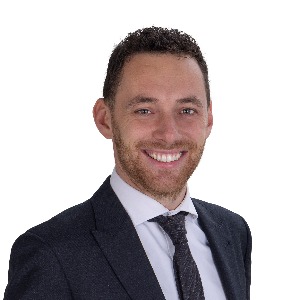 Arjen Gent