Randstad area
Financial Controller
Company Description
For an organization in regulated technology we are looking for a Financial Controller. The EMEA headquarters (randstad area) is responsible for the development, sales, distribution and service of innovative products for various customers within this region (B2B). In a rapidly evolving technological landscape, they offer cutting-edge solutions. Their commitment is to value-driven innovation.
Job Discription
As a Financial Controller, your primary focus is on reporting. You'll be responsible for accurate external and internal reporting of the EMEA office. The correctness and completeness of financial transactions and presentations are the result of your efforts. Furthermore, you will provide closing reports with clear analyses. Where necessary you will advise on process improvement to create an atmosphere of continuous improvement in the finance department and shared service center.
In this position, you will support the financial shared services with processes and internal and external reporting. To do this you'll interface with the business (i.e. business controllers, business leaders).
The Financial Controller is skilled and experienced to do the following:
• Managing audits and compliance reporting;
• IFRS 15
• financial reporting and analyses over several international entities;
• Process improvement (advisory skills);
• Project management (planning, testing and implementing improvements);
• GL reconciliations;
• Good stakeholders manager that is capable of interfacing with the business;
• Handling administrative tasks where needed.
Qualifications
Our client is looking for someone with great analytical and financial skills. Proven experience together with a hands-on approach and great stakeholder management skills allow you to step into this role with solidity.
• Bachelor's or Master's degree in Finance/Accounting or a related field;
• Strong analytical skills;
• Ideally more than 5 years of relevant experience in finance (reporating and analysis) in an international environment, although more junior candidates are invited to apply;
• Knowledge of IFRS;
• Proficiency in MS Office and advanced experience in Excel;
• Familiarity with SAP is a plus;
• Excellent written and verbal communication and presentation skills in English;
• A strong interest in working proactively and hands-on with a business mindset.
Publicatie datum
02.11.2023
Heb jij interesse?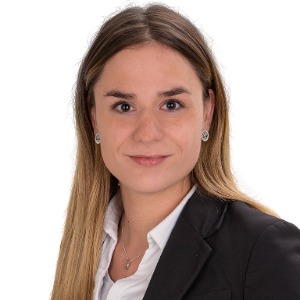 Nadieh van den Brink